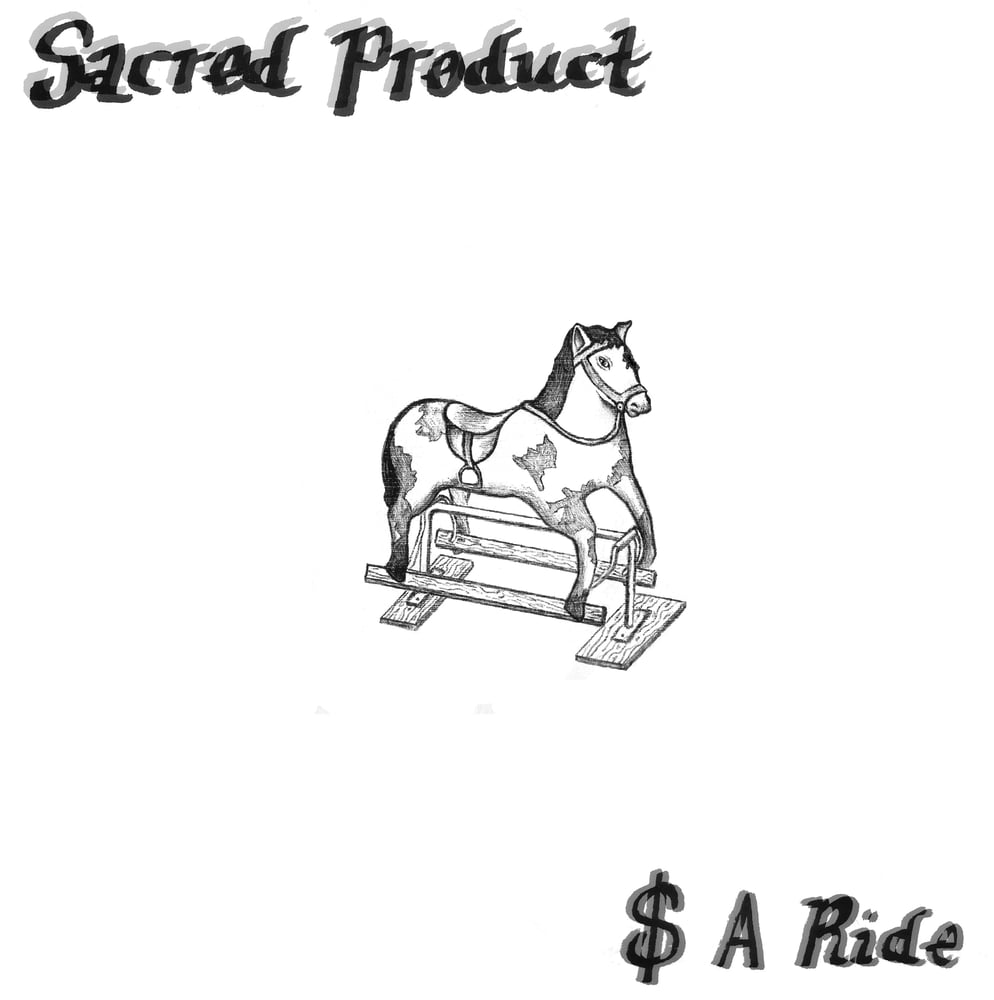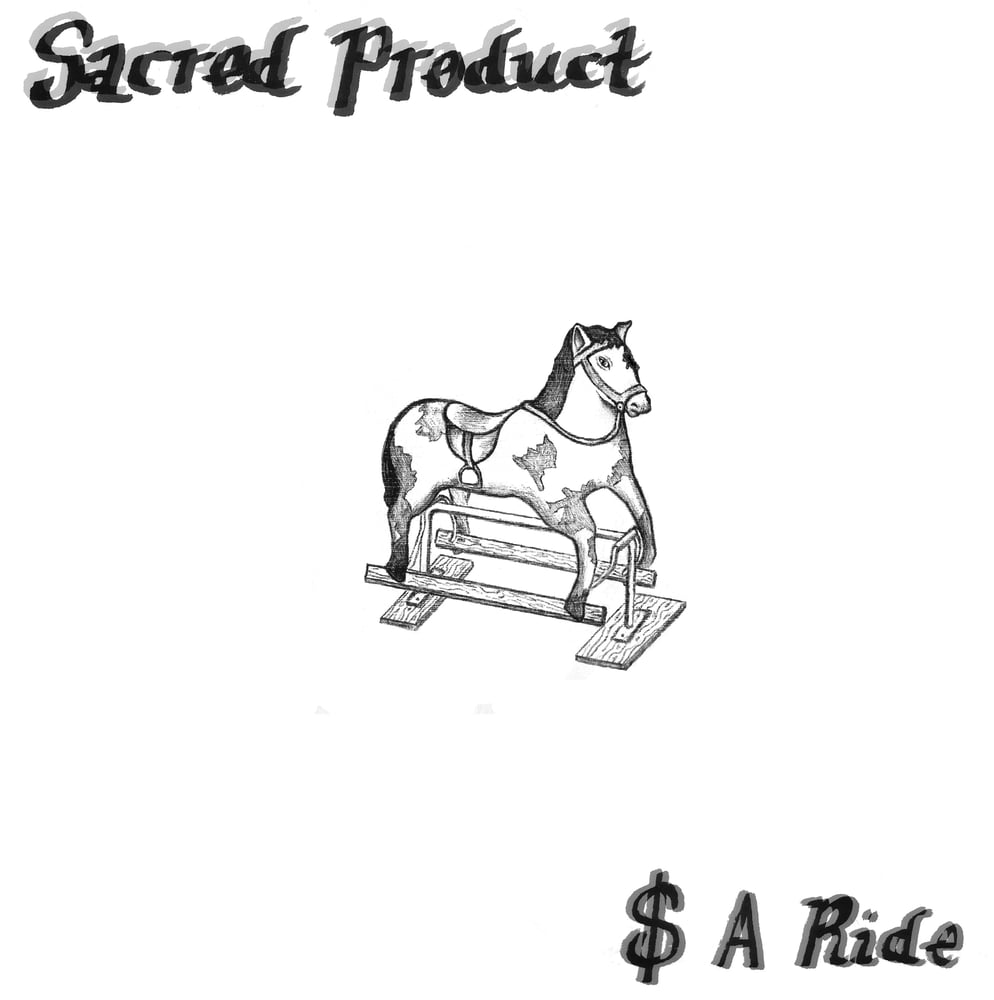 Sacred Product "$ A Ride" 12"
$14.00
Our man Lynton has being laying riff damage over Melbourne for years on a single minded mission to blunt the senses and kill the brain cells in bands like the sorely missed Satanic Rockers and current miscreants Assetstripper. All the while, our man has kept up his monumental solo project, Sacred Product.
And let me tell you,
$ A Ride
is the definitive Sacred Product record. Caustic observations that encapsulate the mundane struggle of the modern man from calling in sick to drunk driving your bicycle into a river. These are our anthems. Lynton played every damn thing on the record, drew the cover and sacrificed the all goats needed to birth this creature into the world. Go ahead, call in sick, pull the shades, revel in it.